SweatCraze
Women Zipper Stretch Sports Bra Running Gym Yoga Padded Fitness Workout Top Tank

Women Zipper Stretch Sports Bra Running Gym Yoga Padded Fitness Workout Top Tank
Size Bust Cup
M 67-78cm/25-31in 70(B-D) -- 75(A-C)
L 70-87cm/31-35in 75(CD) -- 80(A-C)
XL 74-95cm/35-37in 80(CD) -- 85(A-C)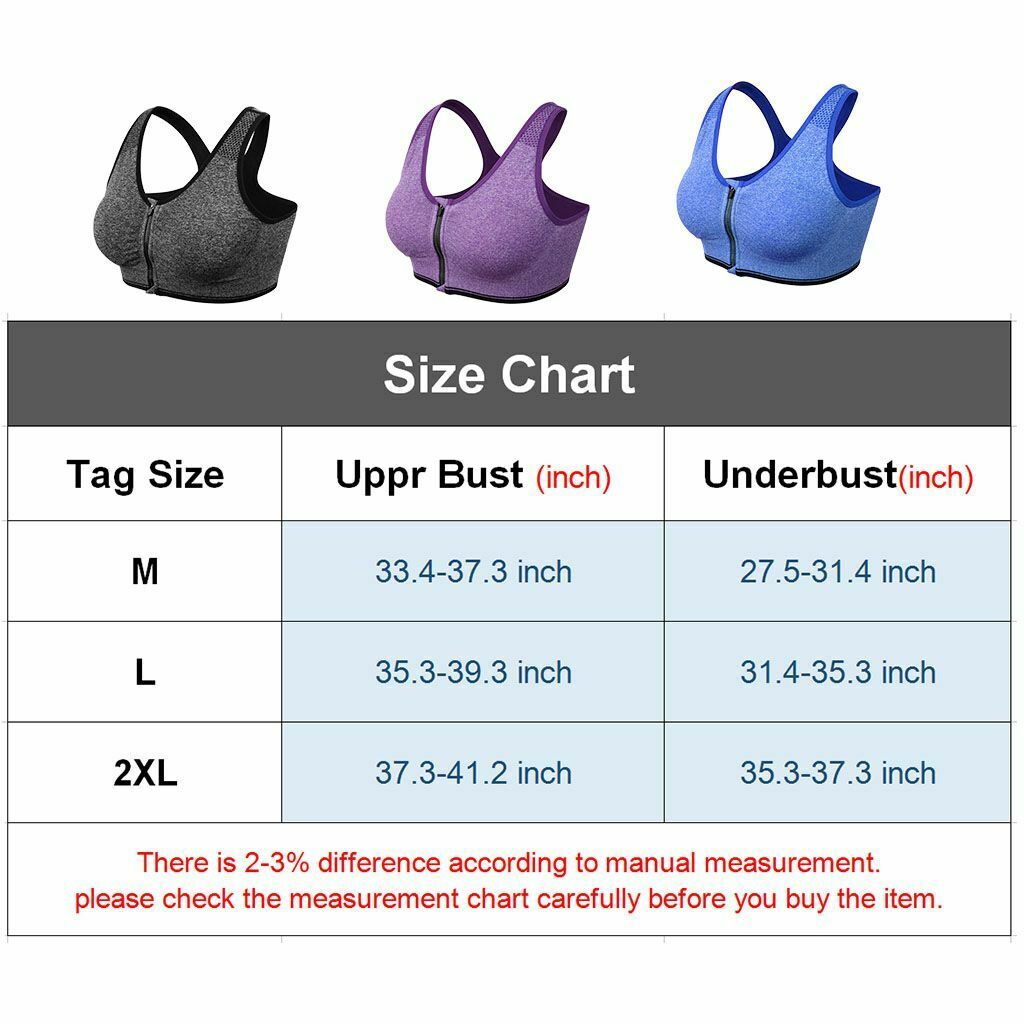 Features:
90% nylon and 10% spandex to create the most comfortable sports bra. Racerback with cool fabric and air net for better drying solution.

Zipper Design gives full support for pushing up a perfect shape.

The inside of the cup has a small opening that contains a removable pad. Removable pads are easy to put in & take out.

Start a healthier lifestyle with our sports bra. Perfect for Exercise & fitness, yoga, walking & jogging & running, cycling, boxing, bowling, tennis. and more.